About
The Tool is a smartphone app and Web service that provides Debtors and Creditors with an easy, secure and engaging way to settle their debts. The Tool offers the same simple and clear user experience for Debtors across its iOS, Android and Web applications.

Challenge:
Our client approached Divectors with a concept for the debt industry that is intended to make the whole process of handling private debts with an intuitive app and a web application that handles all the communication between the debtor and the creditor. Divectors was commissioned to design and build the mobile app for debtors and web application for the creditor companies.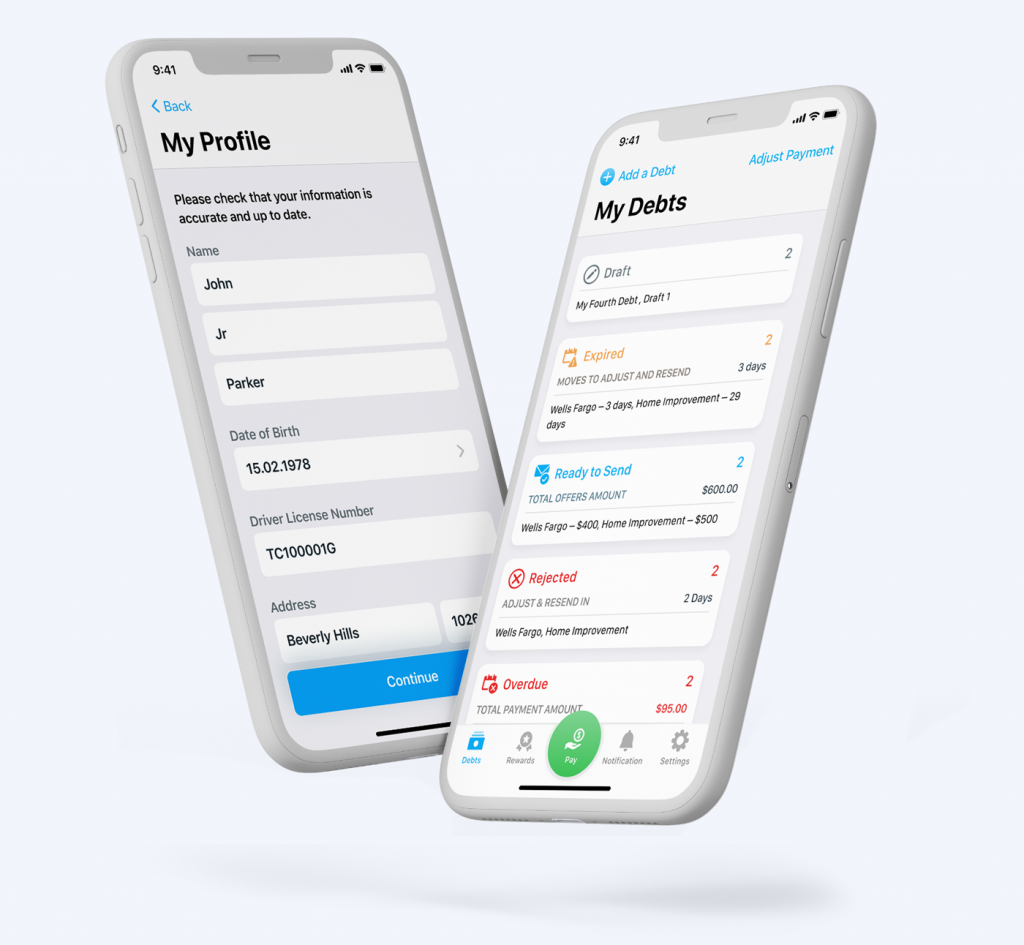 Solution in progress:
The discovery phase kicked off with the series of workshops with the stakeholders that were focused on going over and validating the business idea, determining potential users, procedures and designing flows.
One of the biggest challenges that was uncovered during the workshops was designing the interface that would tackle the lengthy onboarding process. The peculiarity of the app required its users to give a lot of data which included personal information and details of their debt. To make the registration process simpler and more convenient, Divectors suggested introducing the autofill options which meant that the debtors would simply take a picture of their creditor letter and all the necessary information about their debt is automatically filled in. This is to be implemented in the future phases by means of integration with third party services for ID-validation.
Other solutions implemented by Divectors include: 
● Designing the intellectual system of credit calculator that helps users define the best offer in terms of user savings and high probability to get the deal with creditor;
● Designing the debts lifecycle from drafting to requesting the loan and receiving the answer;
● Outlining these flows for both creditors and debtors versions of the app;
● Introducing gamification elements by rewarding users for sharing the application with their friends. As a token of appreciation, users can get referrals that can be as credits.
Result so far:
A working prototype to validate a client's business idea that can easily be transformed into a real product (MVP).